We support the medical professionals of tomorrow with realistic, reusable simulation for essential skills training.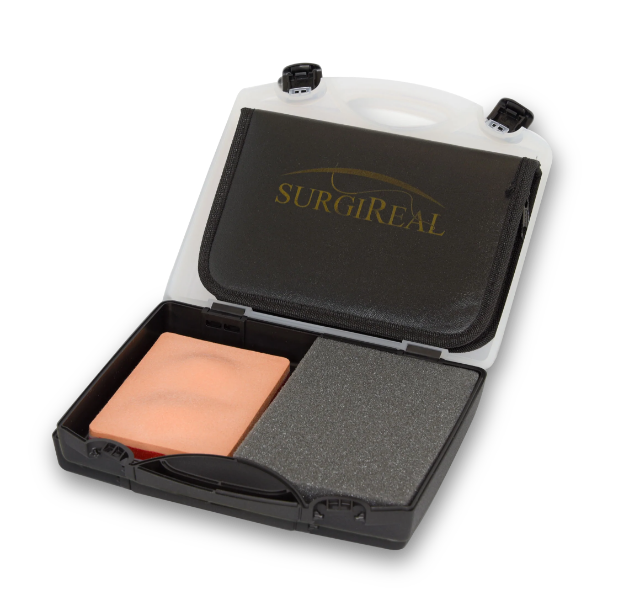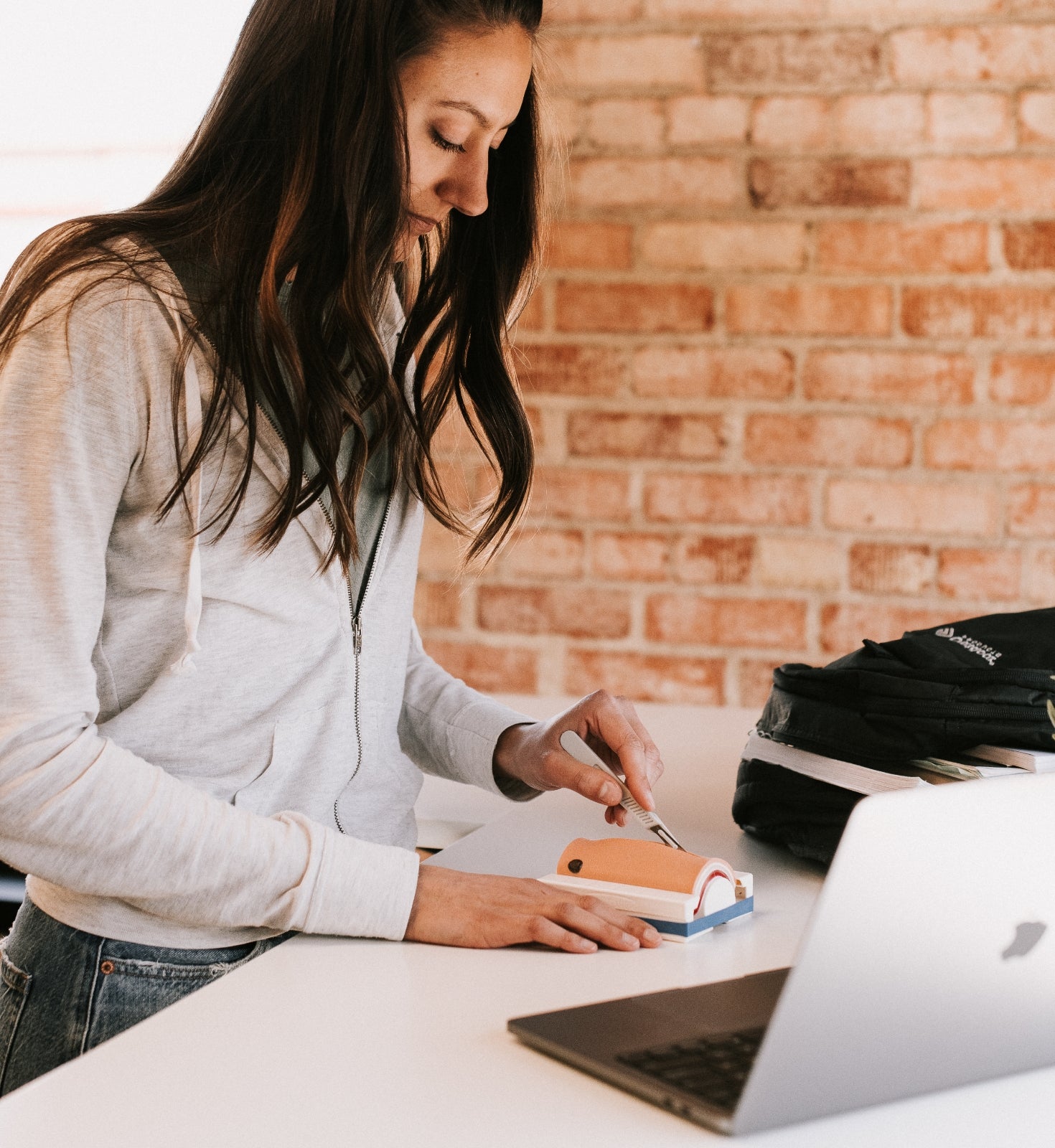 I Am a Student
Gain confidence and proficiency through realistic practice of key clinical skills—anywhere, anytime.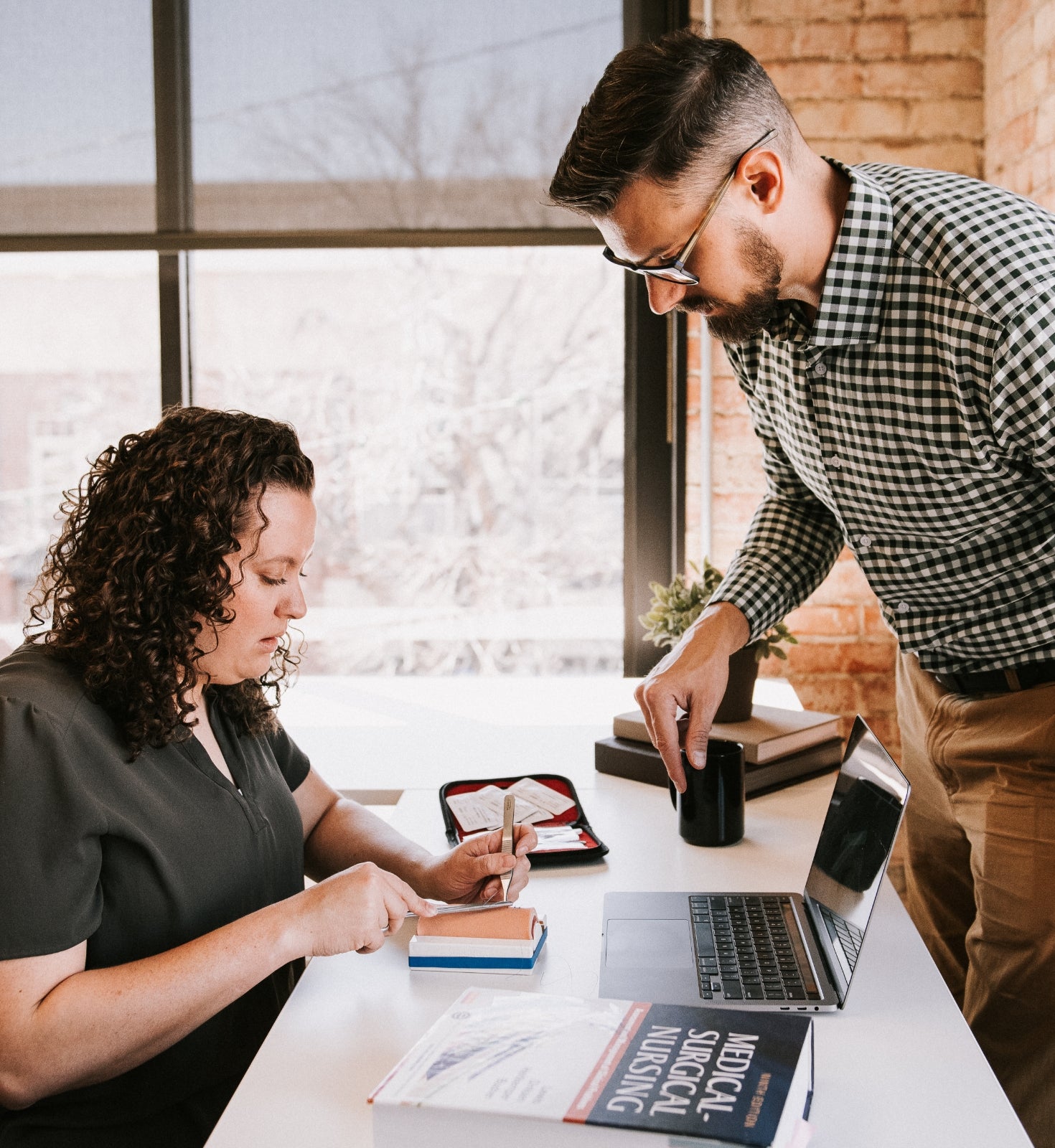 I AM AN EDUCATOR
Equip your medical education program with affordable, accessible simulation solutions for every cohort.
What SurgiReal
Customers are Saying

I was SO excited when I first discovered the SurgiReal product. I have utilized a variety of products over the years in my instruction and the SurgiReal products are my all time favorite.
Karen A. Newell
PA-C, MMSc, Emory University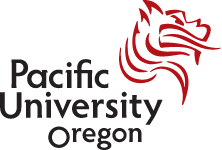 The students really enjoyed using the SurgiReal simulated tissue. It allowed them to have a realistic suturing experience that was also highly portable, enabling them to practice suturing almost anywhere. This seemed to greatly improve their comfort with suturing skills and techniques. The only problem I had was trying to get them back.
Brent Norris
MPAS, PA-C, Pacific University

We've used SurgiReal products for 2 years now - the texture and durability of the 'skin' is unmatched by other products. The students are able to re-use incisions multiple times.
Mary Jo P. Wiemiller
PA-C, M.S., Marquette University

After years of messy pigs feet, our program started utilizing simulated tissue for our suture training. Through trial and error, we learned the hard way on the pros and cons of other companies out there. Some were less than realistic, others were slimy and too friable. SurgiReal's 5-Layer tissue pad has out performed all others as a more realistic, durable, and non-slimy alternative to natural tissues. We have used SurgiReal products since 2014 and will continue indefinitely.
Jay R. Metzger
MPAS, PA-C, University of North Dakota
We conducted a dermatology segment in which we utilized the SurgiReal I&D pads. These pads were most helpful for me as faculty in demonstrating to the students the proper technique for performing an incision and drainage procedure.
Toussaint Battley III
DNP, FNP-BC, Loyola University
After using SurgiReal's 5-Layer simulated tissue pad myself, I noticed a huge difference from other brands. The quality of the texture of the skin is superior to what I have used before and it's not greasy like other brands. The ability to remove sutures and suture over the same area again without tearing the skin is one of the best qualities. That is what makes it great for students. It allows them to perfect their technique or try different suture techniques without worrying about space. It is an excellent product and I highly recommend it!
LaBree Hans
PA-C, South University Tampa PA Program

Our PA program selected SurgiReal for skins to teach suturing on. We had another product prior that we needed to replace. We selected SurgiReal based on the quality of the skins. The skins can be ordered in various depths which will allow us to teach suturing subcutaneous tissue.
Dave Martin
MPAS, PA-C, Idaho State University