Lifelike simulation tools support
greater proficiency in essential
skills training.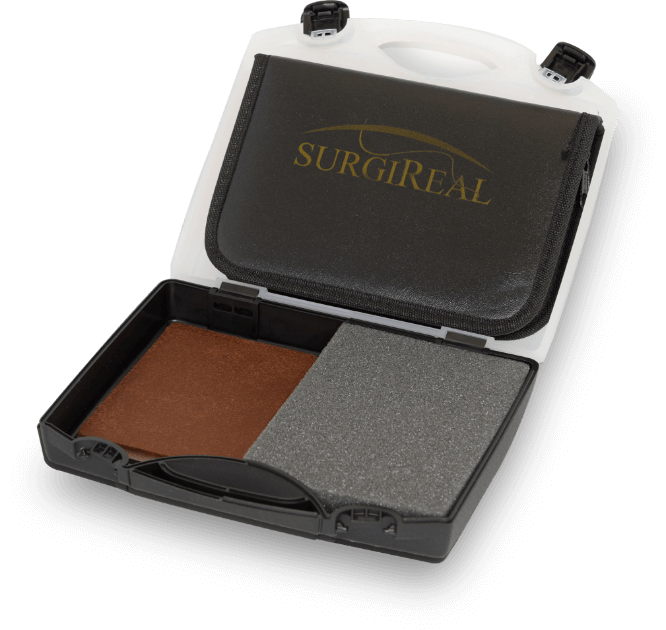 SurgiReal helps instructors
Upgrade Your Simulation
Tools Today
Instructors widely use SurgiReal suturing and specialty simulations for students training in higher medical care education programs including physician assistant and nurse practitioner.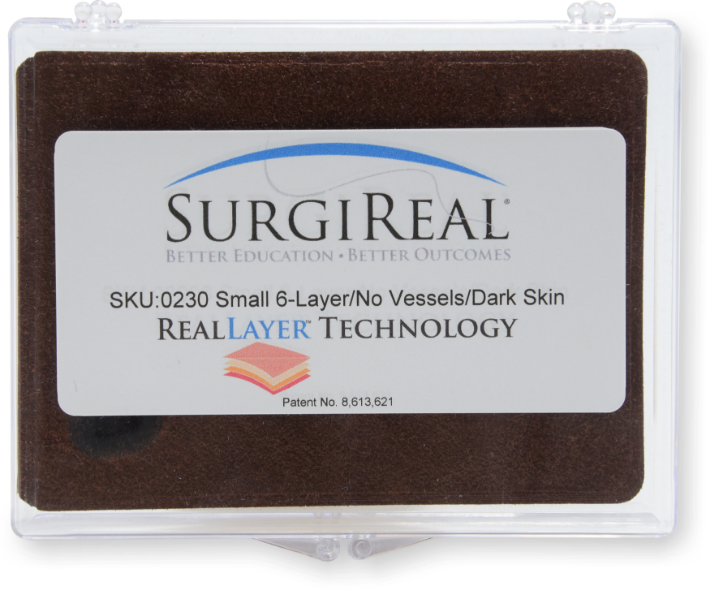 One pad, 6 layers,
1,500 SUTURES
The SurgiReal Dermal Lesion Suture Training Kit combines the Dermal Lesion Suture Pad with a set of suturing instruments and three packages of non-sterile 3-0 or 4-0 practice suture.
Instruments included in the kit:
1 Disposable No. 10 Scalpel
1 Adson Tissue Forceps (1x2)
1 Stitch Scissor
1 Mayo Hegar Needle Holder 6"
Shop simulation tools for all
essential skills.
What SurgiReal
Customers are Saying

I was SO excited when I first discovered the SurgiReal product. I have utilized a variety of products over the years in my instruction and the SurgiReal products are my all time favorite.
Karen A. Newell
PA-C, MMSc, Emory University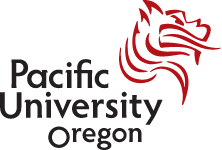 The students really enjoyed using the SurgiReal simulated tissue. It allowed them to have a realistic suturing experience that was also highly portable, enabling them to practice suturing almost anywhere. This seemed to greatly improve their comfort with suturing skills and techniques. The only problem I had was trying to get them back.
Brent Norris
MPAS, PA-C, Pacific University

We've used SurgiReal products for 2 years now - the texture and durability of the 'skin' is unmatched by other products. The students are able to re-use incisions multiple times.
Mary Jo P. Wiemiller
PA-C, M.S., Marquette University

After years of messy pigs feet, our program started utilizing simulated tissue for our suture training. Through trial and error, we learned the hard way on the pros and cons of other companies out there. Some were less than realistic, others were slimy and too friable. SurgiReal's 5-Layer tissue pad has out performed all others as a more realistic, durable, and non-slimy alternative to natural tissues. We have used SurgiReal products since 2014 and will continue indefinitely.
Jay R. Metzger
MPAS, PA-C, University of North Dakota
We conducted a dermatology segment in which we utilized the SurgiReal I&D pads. These pads were most helpful for me as faculty in demonstrating to the students the proper technique for performing an incision and drainage procedure.
Toussaint Battley III
DNP, FNP-BC, Loyola University
After using SurgiReal's 5-Layer simulated tissue pad myself, I noticed a huge difference from other brands. The quality of the texture of the skin is superior to what I have used before and it's not greasy like other brands. The ability to remove sutures and suture over the same area again without tearing the skin is one of the best qualities. That is what makes it great for students. It allows them to perfect their technique or try different suture techniques without worrying about space. It is an excellent product and I highly recommend it!
LaBree Hans
PA-C, South University Tampa PA Program

Our PA program selected SurgiReal for skins to teach suturing on. We had another product prior that we needed to replace. We selected SurgiReal based on the quality of the skins. The skins can be ordered in various depths which will allow us to teach suturing subcutaneous tissue.
Dave Martin
MPAS, PA-C, Idaho State University
FAQS
Started right here in the U.S., and headquartered a stone's throw from the university in Colorado where one of our founders teaches surgical techniques. SurgiReal is dedicated to an authentic, high-quality learning experience. Simply put, no other practice suturing simulations are as realistic and reusable as SurgiReal. The closest thing to a true lifelike representation of natural, layered tissues. Lower cost per stitch. Neat and portable to pack up and go anywhere.
The confidence, competence and overall experience that imitations and knock-offs cannot provide.
Kits and practice pads feature simulated skin for developing confidence in suturing skills plus specialty simulations that include practice with cysts, abscess, dermal lesions, lipoma and ingrown toenails, hollow organs, vascular access and other specialties.
Animal parts, carpet pads, and peelings and rinds on fruit are alternatives that do not offer the realistic lifelike layers, texture, skin tones, and specialty applications of SurgiReal.
It's a more accurate presentation of actual experience than cadavers and SurgiReal pads can even be connected to RealFlow blood technologies, too.
SurgiReal kits are the hallmark in the educational space for suturing and surgical practice. The quality and realism is unmatched, however, the cost per stitch is lower than alternatives such as fruit, animal parts and carpet pads that do not have the durability nor the realism. And they're also more cost-effective than knock-offs that do not as accurately represent the textures and layers of real skin, or tear easily with repeated use.
Suturing kits are priced affordably for either personal student use or shared use among labs and classrooms. Our most popular products allow anywhere up to 750 or 1,500 stitches per pad. And they're also extremely neat, all-inclusive and portable, so any one student can easily fit hem in a backpack and practice with them wherever they want to practice.