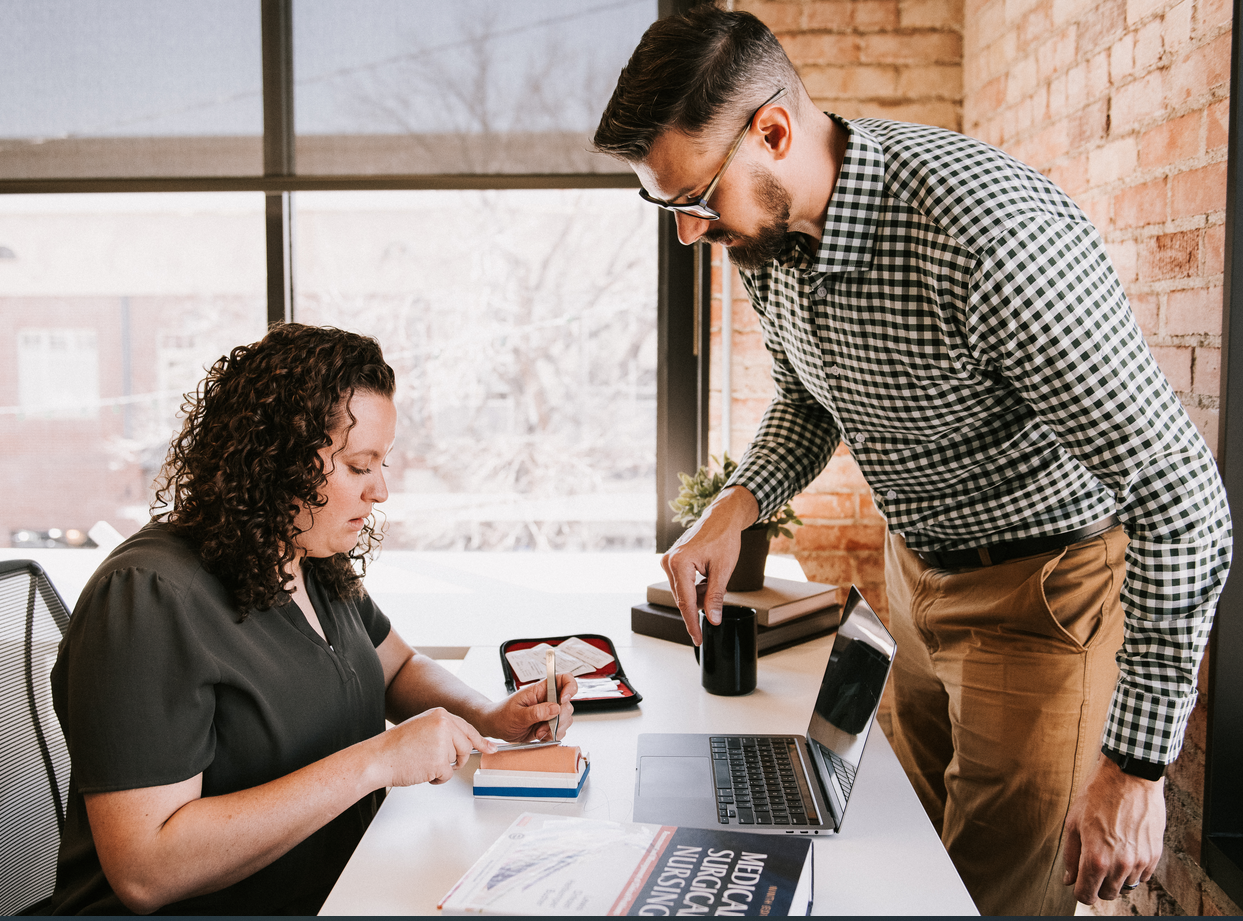 CREATED BY SURGEON EDUCATORS FOR SURGEON EDUCATORS
SurgiReal was founded in collaboration with professors at Colorado State University. These doctors were frustrated with the quality of suture training materials that were provided to their students. They tried many of the classic training materials, like pigs' feet and fruit skin, but found the students just didn't get the right feel on these materials and developed bad habits that were hard to unteach. The instructors then switched to synthetic suture kits, but these materials were unrealistic and ended up ripping and tearing when sutures were pulled tight.
Instead of continuing to use the inferior options available at the time, the instructors decided to make their own - and voila! After a few years of product development, the first line of SurgiReal Products was established. Our new products provided a more authentic textile for training and practice. By using the materials over and over each year, the SurgiReal team knows exactly how our products perform to ensure that exceptional standards of quality are maintained.
REALISM IS ESSENTIAL
The main focus of our products is to create a realistic student experience when practicing the procedures we cater to. We subscribe to that fact that increased realism in training can develop into increased student confidence and competence, which can ultimately translate into better care of patients.
When students practice on inadequate materials, they can develop bad habits, which can adversely affect how they take care of patients. Poor technique can be harmful, and we are here to support professors who want their students trained to administer their skills adeptly when they encounter real situations. From the feel of holding one of our instruments in your hand, to the tactile sensation of placing that needle into one of our models, to applying the correct tension while tying knots, right from the start our products allow you to develop the skills that you will take into the actual procedure room.
SurgiReal is aware of the rising costs of education and training. You will find that we are able to create very realistic materials at an affordable price - something we are excited to offer to our partners. You will not find any other comparable products to ours.
EVERYTHING IS MADE BY HAND
We are a small, boutique company with a team that meticulously makes all materials by hand. This attention to detail allows us to provide a personal touch to each product. Instructors and trainees will be able to appreciate the quality that goes into each material without having to worry about its durability. Every item that is shipped will have gone through an extensive quality control process. These steps ensure that you receive a high quality and realistic product.
WE ARE LOCAL
Our company is located in Loveland, Colorado. Because we make our materials locally, we are not bogged down by current supply chain issues like other companies who rely on materials from overseas. Therefore, we can fill our orders rapidly and can get your products delivered to you in a timely fashion so you can begin your training.
GIVE US A CALL
If you need to contact us for any reason, you will find that our customer service is top notch. Our knowledgeable and friendly team is available to address any of our customer's questions or concerns. Unlike the nameless, faceless phone tree recordings that you may have previously encountered with online stores, we actually pick up the line when you call and are eager to help you. Our goal is to keep you satisfied with our service and our products.
WE ARE ALL PATIENTS
The SurgiReal team is proud to make a difference in the medical community. Ultimately, we realize that any one of us could be in a situation where we, one of our loved ones, someone we know, or even one of the students in the class is the patient.  We recognize how important it is for those who are learning to have the right tools to be adequately prepared to care for their patients. Better materials equal better patient outcomes!