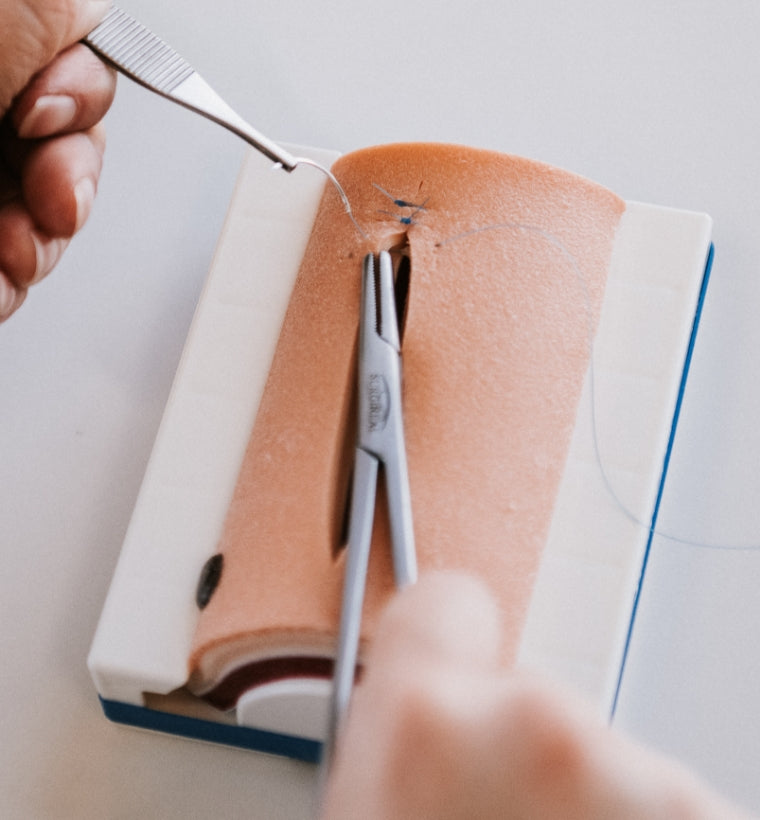 AN INVESTMENT YOU CAN TAKE TO THE BANK
A single SurgiReal suture pad can take hundreds and hundreds of stitches from one student, or many. No special lab time, oversight, or maintenance required.
Reusable + durable = much lower cost-per-stitch
Save money compared to perishable alternatives and cheap imitations
WE MAKE THEM RIGHT, STUDENTS MAKE THEM COUNT
It's a sensible investment in confidence and skill competency… just pennies per stitch.
Our small 6-Layer Suture Pad handles up to 1,500 sutures
Our small 3-Layer Suture Pad handles up to 750 sutures
Usage will vary but just think of how far one kit can go, and how far students can advance in the process.
As cost-effective as they are lifelike, SurgiReal training materials are a smart
investment in effective skills instruction.
Unpack The
SurgiReal Advantage