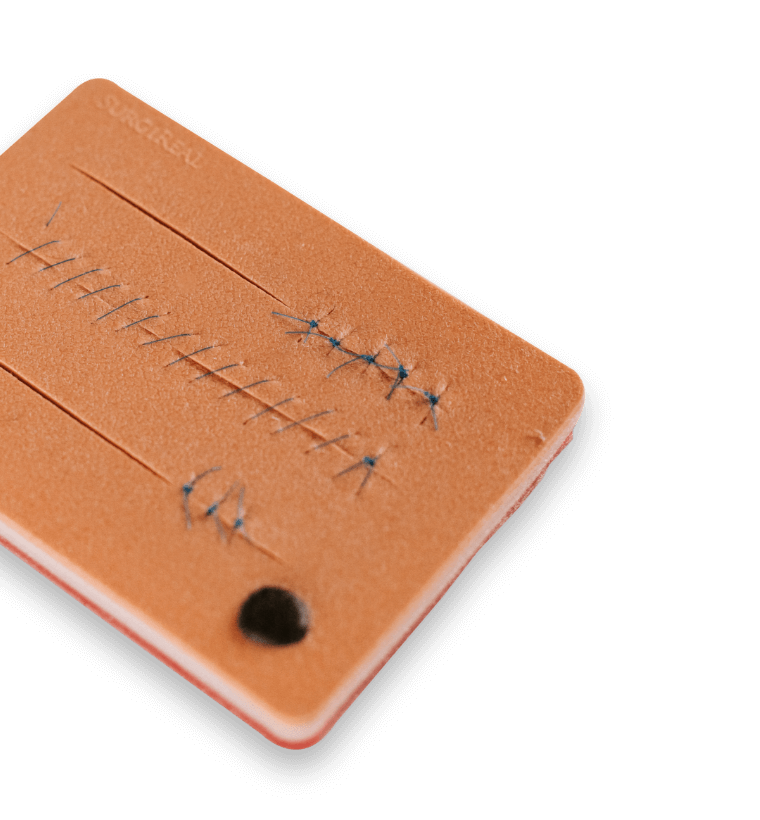 Perform More Practice Stitches
True mastery of essential skills requires repeated practice.
Each SurgiReal suture pad can handle hundreds of stitches
Each incision can be used again and again
This adds up to extensive practice for any one student or when shared with a group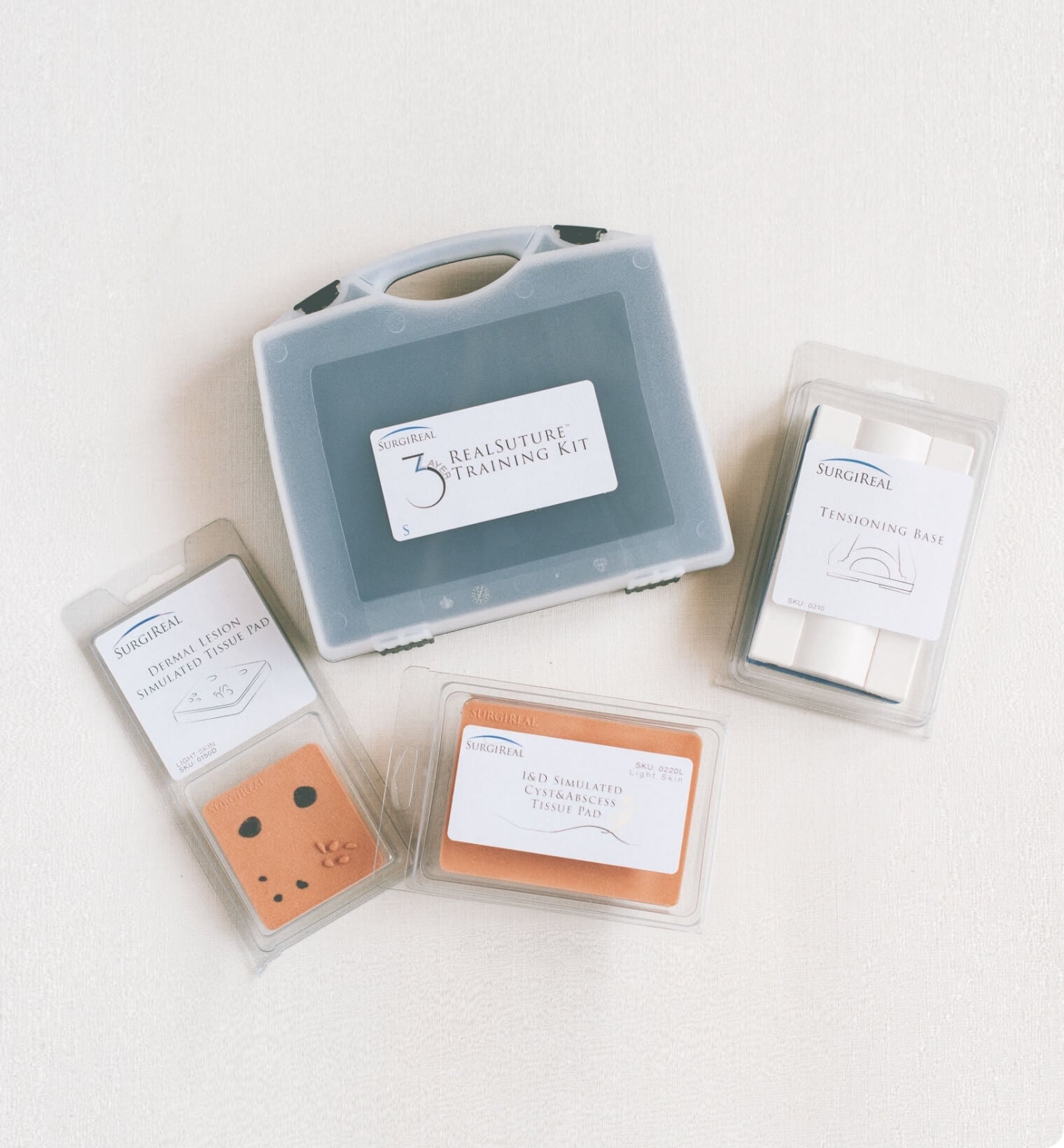 Greater Capacity,
Greater Value
Built to be used again and again, SurgiReal simulation pads deliver more value, more realism.
Common substitutes like animal parts are perishable, unsanitary and not lifelike
Low-cost knock-offs lack realistic layers and texture and tear after minimal use
Only SurgiReal pads are durable enough to offer repeated stitches across multiple incisions for a lower cost-per-stitch over time.
SurgiReal suturing and tissue simulations provide unmatched durability for
repeated, reliable practice.
Unpack The
SurgiReal Advantage